Monday 19th of February 2018
| | |
| --- | --- |
| Roses are Red, Bruises are Black & Blue | |
Live Roller Derby Action with the Rage City Rollergirls!
Ditch the hearts and flowers, and treat your sweetheart to some action … on the track that is … with Anchorage's Rage City Rollergirls!

Catch the live action on Saturday, February 2nd at the

O'Malley AT&T Sports Complex

 in Anchorage as home teams the Sockeye Sallys and the Dirty Pollis go head to head.   Doors open at 6:00pm and wheels roll at 7:00pm.

Space is limited and this bout is likely to sell out, so get your tickets now! General admission seating is first-come, first-served and only guarantees admittance into the event. Arrive early for the best seating.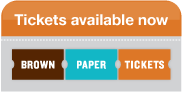 General Admission: $12 ($15 at the door)

Children 3-11: $5 ($5 at the door)


Tickets are available online now at Brown Paper Tickets or from your favorite roller girl. Tickets are also available at K Street Convenience Store (corner of 5th and K next to the Capt Cook) just ask for Ness.

Group ticket rates available for groups of 15 or more.

Rage City encourages fans to bleed … for a good cause!  The Blood Bank of Alaska will be on site collecting donations.  Help Rage City give back to our community with a blood donation, the gift of life.  



WHAT:

Sockeye Sallys vs. Dirty Pollis


WHEN:

Saturday, February 2, 2013 – 7:00pm


WHERE:

AT & T Sports Center, 11051 O'Malley Center Dr., Anchorage

Save gas and avoid parking – catch the courtesy shuttle at 6:00pm from The Peanut Farm on Old Seward.  Afterwards, hit the after party at The Peanut Farm and dance the night away with your favorite roller girl.
---
About Rage City Rollergirls
Rage City Rollergirls are an all-volunteer, skater-managed, non-profit organization and roller derby league based in Anchorage, Alaska.  We are a league dedicated to entertaining fans, athleticism, camaraderie, and self-expression.  Fiercely competitive on and off skates, Rage City Rollergirls are recent graduates of the Women's Flat Track Derby Association (WFTDA) Apprentice Program.
Rage City Rollergirls join the ranks of more than 500 leagues worldwide that have revived the sport of roller derby into the #1 fastest growing women's extreme sport. Yes, all the hits are real and so is the fast paced action. Gone are the days of the fake fighting spectacles and staged violence. Today's derby is all real, all sport and is exploding onto the sports scene!
Last Updated on Tuesday, 05 February 2013 15:23